MAGPro2 X17 Master Kit
MAGPro2 X17 Master is a modular solution for automotive repair and chiptuning shop. MAGPro2 is a complete set of tools, accessories and services. ​MAGPro2 tools support the control units of vehicles produced from 1999 up till today. This system can be used to reprogram control units for power increase or conservation as well as to reconfigure reconditioned ECUs by rewriting the whole content. MAGPro2 tools offer advanced recovery functions. Users of MAGPro2 tools are assisted by a team of technicians. Online chat and a database of files and manuals are only a few of the services offered by the MMS Helpdesk.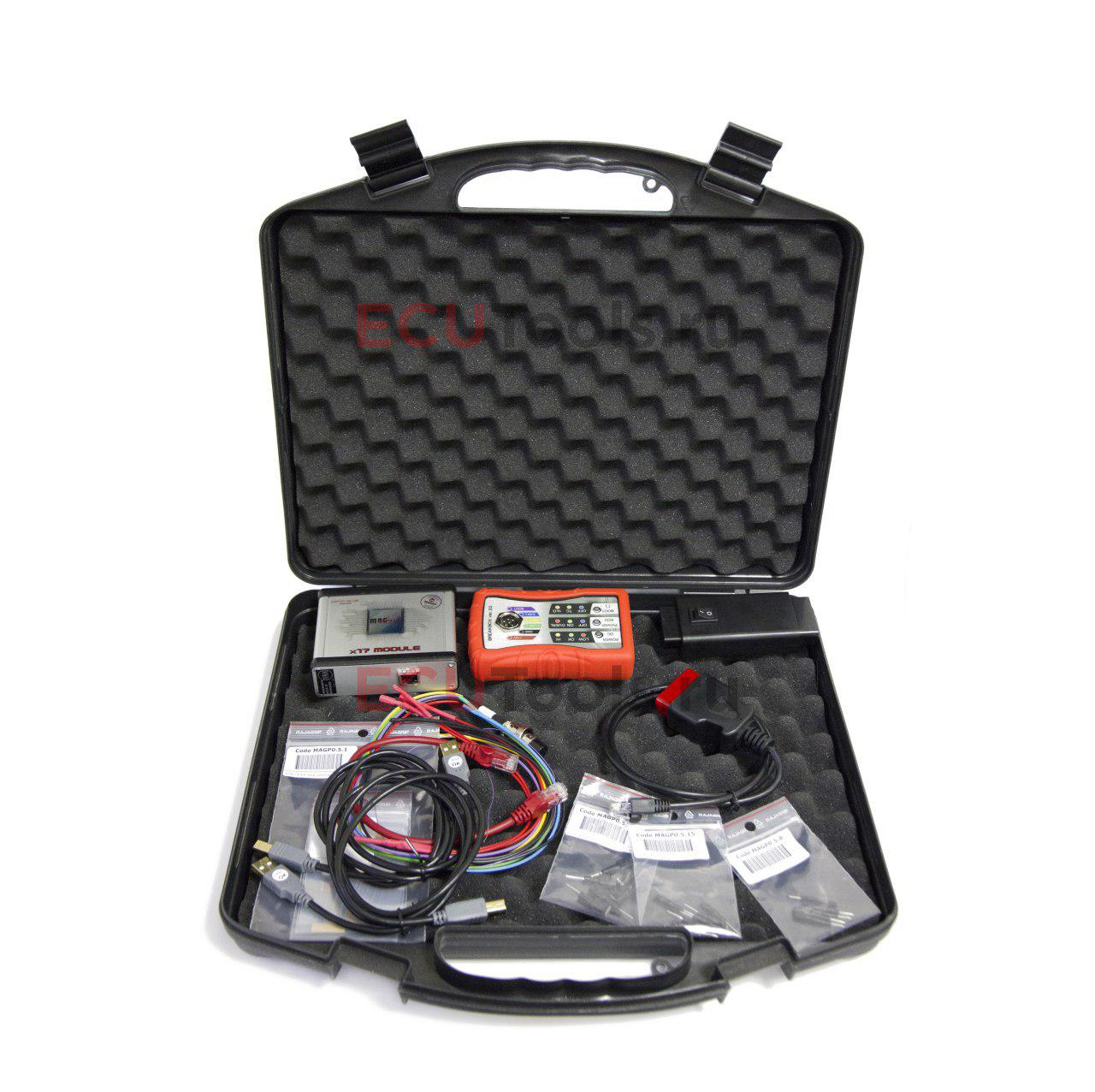 MAGPro2 X17 tool is a solution for cars equipped with EDC16, EDC17, MED17, MED9, MEDV17, Marelli 6/8, Denso, Delphi and other state of the art ECUs.
The device supports CAN-bus (ISO 15765-4 & SAE-J2234), K-line (ISO 9141-2 & ISO 14230-4), TP2.0 and UDS protocols. In most cases checksum correction is done on the fly without an online connection. It includes a Breakbox interface with cables which allow operations on TRICORE & Nexus equipped ECUs by bootloader.
Additional services such as DPF-OFF, Immo OFF, Hot Start, AdBlue OFF, Swirl Flaps OFF, ECU Clone, ORI database, etc. are available for all master users of X17 tools.
The tool is available in MASTER and SLAVE versions. For the first year the updates and support are included in the sale price.