BitBox Slave
BitBox Slave
Brand:

BitBox

Product Code:

90-01

Vendor code:

139
---
If you have several branches or regular customers to whom you are making mod files, and they are interested in our product – they can receive all modules which you have, but they will have no access to your files, and you will keep secret your developments. They also as well as you will have an opportunity to read and write files, but only you will be able to see them and which is more important, the file will be only written with your permission. Also, you will know when the file has been written, and when not.
How does it work?
You can link infinite number of Slave dongles to your Master (now regular) dongle:
You are purchasing a Slave dongle and link it to your Master key.
A Slave tool runs applications, connecting to the vehicle and reads the file as usual. At the end of reading it will be offered to send a request for calibration to the Master - to you, he fills in the form shown in the screenshot.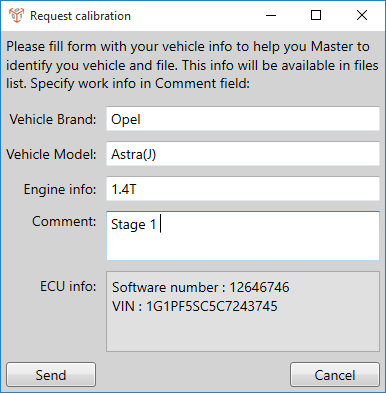 You will see his request in the Master files window. You can save original file, and upload modified or original files to your Slave for writing.
After that a Slave owner presses Write and selects the file from your files, prepared for him and after successful writing the file will be marked as USED.
A Slave owner can't use one file more than once!
Actually, the file transfer does not happen between you and your Slave. All files are stored in the protected storage, and access to it is provided only to your Master dongle! You do not transfer files to your Slaves and also precisely know that a Slave already used the file!
How much does it cost?
One Slave dongle costs 50 EUR and 200 EUR for the first license activation with 1 year free usage (subscription). After 1 year usage each next year costs 200 EUR.
Slaves have access to all Master purchased modules and there is no reason to buy any new module to each slave. All purchased families are available for ALL Slave dongles!
What does 'open testing' mean?
To bring the system to complete state, we need real testing with real customers and vehicles. Then we will be able to make the system more useful and easy for you. In return, for the period of testing you get a free period of use. In other words, when the open testing period ends, all subscription terms will be discarded and you will receive a whole year of use from the end of the testing period.